NETHERBIRD sprung into existence
October 30th 2004
in Stockholm, Sweden when Nephente, Bizmark and Grim decided to start collaborating. The was goal was to create harsh metal with influences from both black and death metal without any regard or limitation when it comes to style or even line up.
2004-2010: Foundation
"Stockholm, Sweden's Netherbird have been blurring the boundaries between black, death, and other extreme metal strains (goth, symphonic, etc.) since 2004, when founders Nephente (vocals), Bizmark (guitars, keyboards), and Grim (guitars) first convened to record a promotional single entitled "Boulevard Black," made available the following year. This first step in due time paved the way to two separate EPs, Blood Orchid (Grim's final outing with the group) and Lighthouse Eternal (both 2007), that Netherbird distributed for free on the Internet, before landing a contract with Pulverised Records. At this point, it should probably be noted that, thus far, Netherbird had remained a strictly in-studio proposition, and a rotating cast of characters (including drummer Adrian Erlandsson of At the Gates and Cradle of Filth, Brice Leclercq of Nightrage and Dissection, Janne Saarenpää of the Crown, etc.) continued to lend a hand on a temporary basis during the production of 2008's debut full-length, The Ghost Collector. But the very next year, Netherbird announced a firm lineup of Nephente, Bizmark, guitarist Nord, and bassist Tobias Gustafsson (ex-Eucharist) during the recording of the next full-length album, Monument Black Colossal (2010), after which it was announced that Erik Röjås had also joined as a permanent drummer."
Netherbird biography on Allmusic.com, by Eduardo Rivadavia
.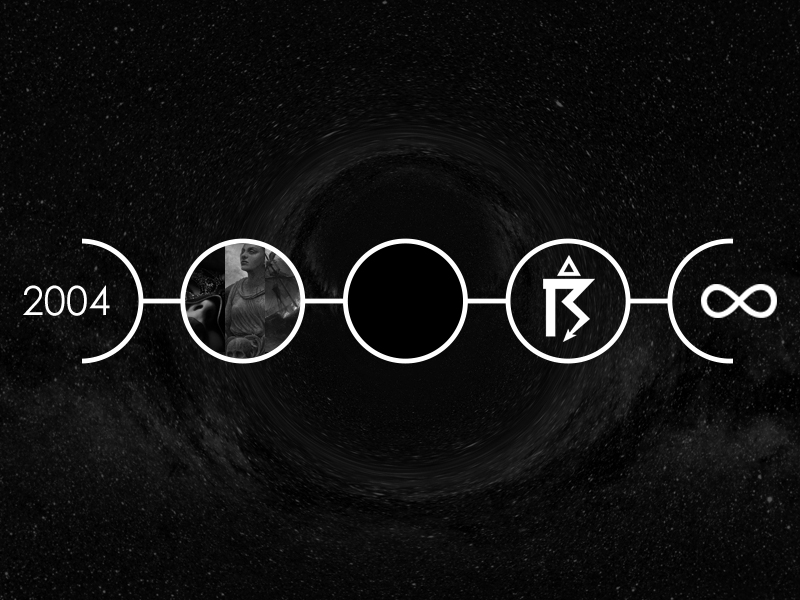 2010-2014: Underground ferocity
Netherbird took on a more stable form from 2010 to make it possible to perform live shows. During this period Netherbird made two longer tours, festival gigs and various underground gigs around Europe takning them to Bulgaria, Czech republic, Finland, Germany, Hungary, Moldova, Norway, Romania, Russia and Slovakia. The 10 year celebration gig November 14th in Stockholm Sweden offially ended this era.
2015: Entropy
Netherbird took a step back into the shadows at the end 2014, all according to the initial plan.
2016- The Grander Voyage
After some time of reflection Netherbird emerged with revitalized inspiration and a new line-up. 2016 will see three new releases and the band returning to the live setting.
The journey into darkness continues...